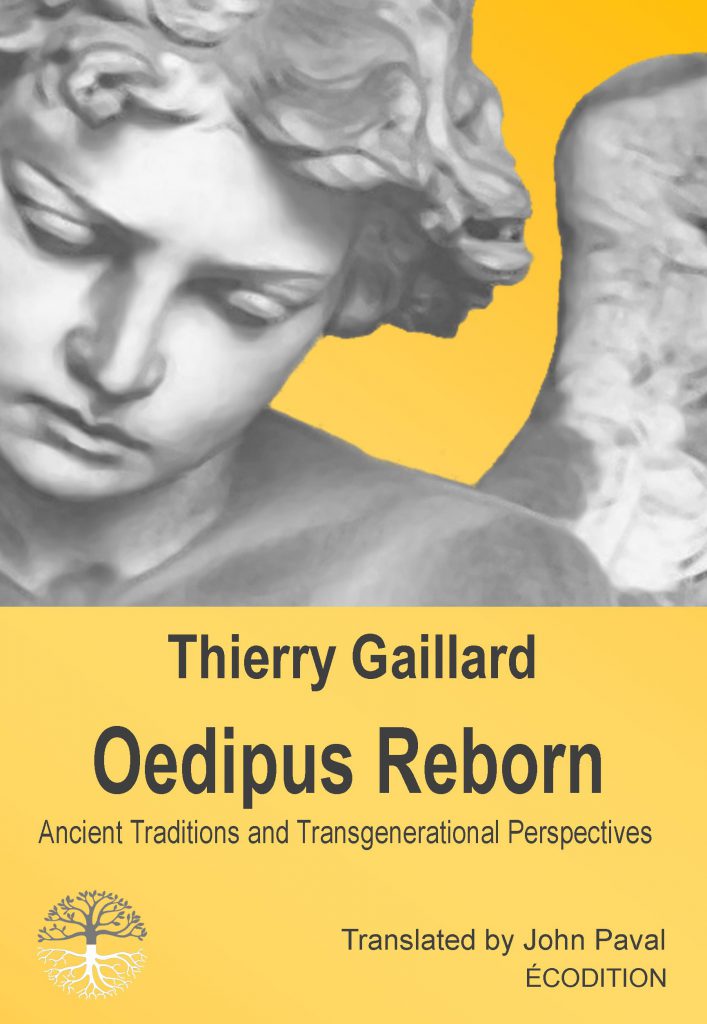 100% Safe and secure online payment
Œdipus Reborn
Ancient Traditions and Transgenerational Perspectives 2014 Second edition

Back cover page:
Behind appearances, the masterpieces of mythology contain precious secrets. In their work, the authors include timeless messages addressed to History and to all mankind. So it is with the plays which Sophocles devoted to Oedipus more than 2400 years ago, which are still performed today. Their enduring presence testifies to the learning they contain which is no less worthy of interest because it goes beyond reason, on the contrary.

A new form of analysis, called transgenerational, enables us to penetrate behind the scenes, backstage in Sophocles' theatre. Actually, it is the discovery of a transgenerational structure underpinning Sophocles' work that changes everything. This discovery invites us to reconsider the entire story of Oedipus in a different light, thereby unveiling a formerly unsuspected meaning. Paradoxically, such a rereading of the celebrated myth merely restores its traditional meaning, one which is more in line with the wisdom of Antiquity. By bringing out the unseen aspects of his work, we come to understand that Sophocles shared with the Ancients a veritable science of the "transgenerational." Through his Oedipus Rex and Oedipus at Colonus, he passes on this knowledge to use in the manner of the great tragedians, philosophers before their time, who played an important role as guides of the collective awareness of their time
Résumé
This essay presents a deeper study of Sophocles' version of the myth of Oedipus which teaches us about those phenomena which are known as transgenerational and about the unwritten laws which govern them. As we will see, Sophocles' work illustrates the consequences of transgenerational alienations , as well as the processes which allow them to make their mark, in an exemplary fashion, explaining at one and the same time both the tragic destiny of Oedipus in Oedipus Rex and his glorious end in Oedipus at Colonus.

Given its thematic richness, the history of Oedipus has never failed to inspire creative minds thereafter. It has been with us since the 4th century B.C. and has been revived by the contributions of countless artists, authors, and philosophers. Sigmund Freud turned to it in 1897, when he recognized the value of a legend which, above and beyond the taboos attached to parricide and incest, deals with the limitations of rational thought and heightens our awareness of unconscious dimensions of the psyche.
...
The reader will understand that, in psychoanalytic par-lance, the terms incest and parricide are not at all references to a truly incestuous relationship, and even less so to the commission of the crime of murder. These terms evoke a profound reality which is symbolic and generally invisible which relates to the absence or presence of a true self. Such language allows us to apprehend certain truths related to the life of the soul, to interpret situations whose meaning goes beyond the ability of reason alone. Transgenerational analysis shares this language with mythology in order to apprehend how certain unwritten laws in life function and what role they perform in the orientation of our destiny. The functioning of certain unwritten laws in life and the role they perform in the orientation of our destiny.

GDE Error: Error retrieving file - if necessary turn off error checking (404:Not Found)